AirSensEUR is an open framework focused on air quality monitoring using low cost sensors. The project started on 2014 from a group of passionate researchers and engineers. The framework is composed by a set of electronic boards, firmware, and several software applications.
Goals
AirSensEUR aims to implement a low cost, battery operating, accurate air quality monitoring system to:
Sample a set of chemical sensors like, for example, O3, NO, NO2, CO and SO2 from several manufacturers including AlphaSense, City technology, Membrapor and SGX SensorTech
Sample a set of auxiliary sensors for temperature, pressure and relative humidity
Aggregate samples with optional GPS localized information
Store aggregated samples in a local database
Periodically update an external server through WiFi or GPRS channels
---
Components
An air quality monitoring system based on AirSensEUR framework is composed by several actors.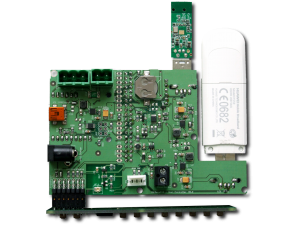 The host board is the heart of the system and is able to connect with several sensor shields. The host board aggregates measurements, generated by sensor shields, with geographical coordinates. The resulting dataset is stored locally and periodically sent to a public database.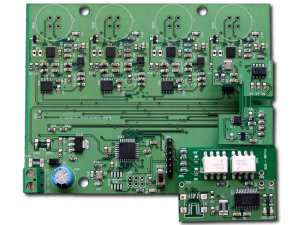 The sensor shield, equipped with several sensors, provides the low level abstraction to interface to the host board. The shield measures, averages and timestamps the signals retrieved by the sensors. The resulting samples are sent to the host board.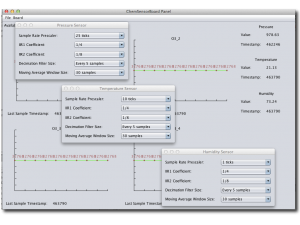 The application software and firmware are the brain of the system. The former is targeted to run on an external PC/Mac, for optional data retrieval and initial configuration; the latter is targeted to run on the system, to manage the sampling process, to connect to the database and to interface with a user.
---
Status
A full working sensor shield, able to accomodate four 2-electrodes and 3-electrodes amperometric sensors plus a daughter board with onboard temperature, pressure and humidity sensors has been developed, tested and validated in a laboratory and infield with more than 40 units all around Europe.
An host board LiFePO4 battery operated, mounting all the required components to power the sensor shields, an onboard GPS and two external USB dongles for WiFi and GPRS has been developed, tested and validated infield with more than 30 units all around Europe.