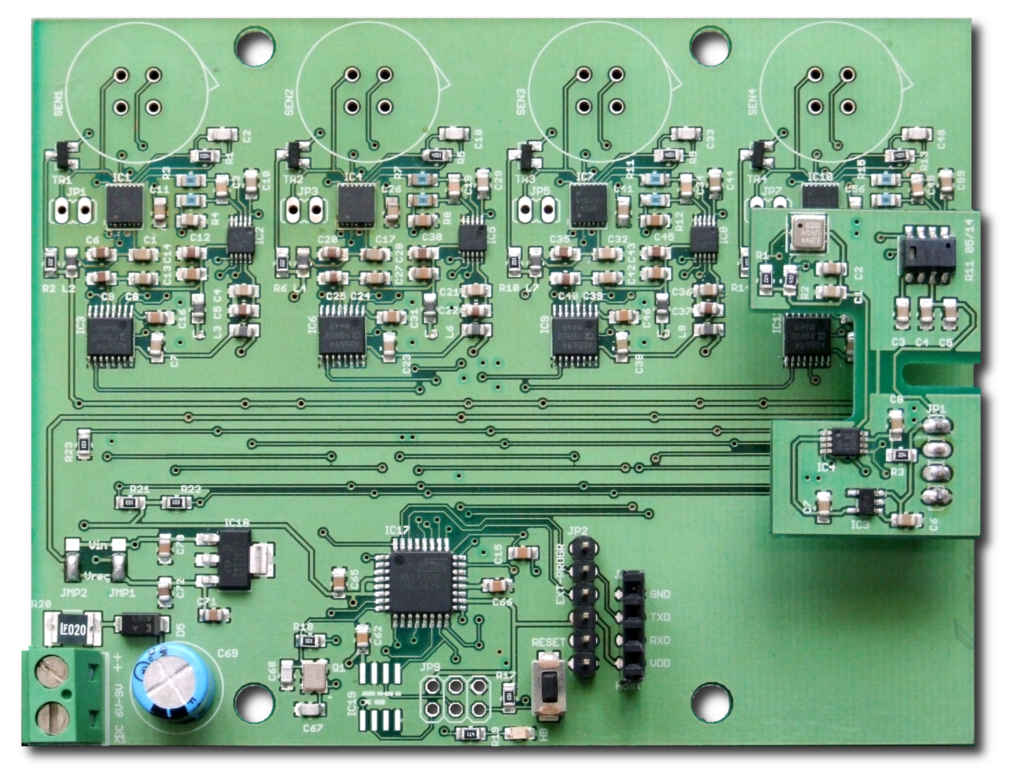 The AirSensEUR shield is the first of a set of shields composing the AirSensEUR framework. The AirSensEUR shield features four low cost three leads gas sensors and related programmable analog front ends plus analog to digital conversion stages. An ancillary board contains sensors for temperature, relative humidity and pressure measurements.
The AirSensEUR shield is based on ATMega328 micro controller and is compatible with Arduino (TM) IDE. The AirSensEUR shield is the best option for people searching an open, programmable, and accurate, platform for air quality and gas sensors measurements.
Here are the main technical caracteristics:
Four chemical sensor low noise, I2C programmable, analog front ends
Four high speed, high precision, low noise analog front end
Four low noise, low temperature drift, accurate four channel digital to analog converters to synthesise high precision references for analog front ends and analog converters
Ancillary temperature, pressure and humidity, factory calibrated sensors
Ancillary opto insulated USB 2 serial converter board provides connection with an optional external host
Onboard ATMega328 with optiboot and Arduino(TM) USB2Serial connector compatible
Onboard 5V linear supply
A deep analysis on AirSensEUR features can be found on the official repository.